Internet Advertising Solutions (IAS) is a full service web site design, search engine optimization, consulting and promotion firm located in Lexington, Kentucky. Since 1995 IAS has been helping clients with web site design, web hosting, plus ongoing search engine optimization, search engine registration and internet consulting. IAS has worked with clients in nearly every U.S. state and six continents. Contact IAS today and let us know what you need!
Web site design
that
gets results
: initial consulting and strategy planning, custom web site development, search engine optimization and registration for maximum exposure. Your business deserves a web site that attracts visitors and generates revenue. IAS will work with you from concept to completion and beyond.



Virtual Servers
,
E-Commerce Servers
and
Solaris Servers
with high-speed connectivity are designed for outstanding performance and security, allowing control over every important aspect of your web site.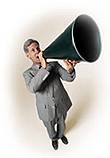 How does your web site rank in the major search engines? IAS can make sure your site receives the traffic it deserves with
Search Engine Registration
and
Search Engine Optimization
services,
Banner Ad Placement
campaigns and other online promotions.

Web Directory
Arts
Movies, Television, Music...
Business
Jobs, Real Estate, Investing...
Computers
Internet, Software, Hardware...
Games
Video Games, RPGs, Gambling...
Health
Fitness, Medicine, Alternative...
Home
Family, Consumers, Cooking...
Kids and Teens
Arts, School Time, Teen Life...
News
Media, Newspapers, Weather...
Recreation
Travel, Food, Outdoors, Humor...
Reference
Maps, Education, Libraries...
Regional
US, Canada, UK, Europe...
Science
Biology, Psychology, Physics...
Shopping
Autos, Clothing, Gifts...
Society
People, Religion, Issues...
Sports
Baseball, Soccer, Basketball...
World
Deutsch, Español, Français, Italiano, Japanese, Nederlands, Polska, Dansk, Svenska...